Fall Registration is now open! Check below for class options and availability at each of our three locations!
COVID-19 Protocols
Anyone with a family member who may have been in contact with COVID-19 must inform us immediately. We will follow the CDC recommendations as to isolation, which depend on vaccination status. In this situation we will, of course, provide as many make-up's as necessary.
No-one with symptoms of fever, coughing, loss of smell, dizziness, or shortness of breath will be permitted to enter: staff, athletes, parents or family members. Anyone who exhibits these symptoms while here will be asked to leave until their status can be confirmed safe.
On entering, please wash hands at the doorway or sanitize.
All adults entering the facilities are asked to maintain physical distancing if there are folks near them who are wearing a mask: you should assume that they or a family member are at risk. Please continue to be considerate and sensitive to those who still need protection.
For our athletes, we continue to request hand-washing before class.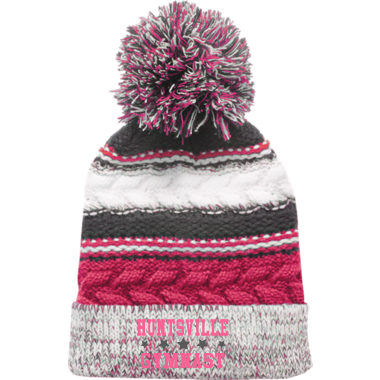 HGC Spirit Store - NEW Items Added
Check out our HGC Spirit Store in conjunction with Champion Sportswear!  There are unique apparel items for gymnasts and parents available to order to show your TEAM SPIRIT for Huntsville Gymnastics Center!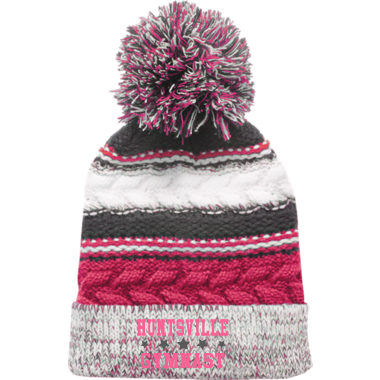 Welcome!
Huntsville Gymnastics has been the leading gymnastics training center in North Alabama since it opened in 1993. The center is conveniently located at 3062 Leeman Ferry Road, just south of Drake Avenue. It is still the best-equipped gymnastics facility in the region and offers a wide range of class times for all ages, while consistently maintaining the lowest coach/student ratios in the area.
Our competitive program turns out top-notch gymnasts at all levels, bringing home over 50 Gold Medals at State this past year! Yet it is our recreational program, the boys and girls who come for just an hour or two a week, for which we are best known.
At Huntsville Gymnastics we focus on teaching gymnastics skills in the best possible environment. Our lead instructors are all safety-certified, we have the best equipment (and enough of it that our students never have to wait in line), and we maintain very small teaching groups. We want our students to be safe while they are learning.
We believe these are the keys to our success, and the reason for our continual growth over the last thirty years. We warmly invite you to come by at any time and visit us.
We are always accepting registration for our classes. Availability changes daily as new students sign up. If you need a different time from those listed, please call the center at 256-883-0566 and let us know.