COVID-19 UPDATE - As of August 2022
Huntsville, Madison and Hampton Cove Gymnastics
*UPDATED 08/10/22 The recent surge in cases appears to be levelling off, and the hospitals are not under pressure. We are currently under a policy of "Masks Optional" at all of the gyms: Huntsville, Madison and Hampton Cove, the only exception is the 2/3 classes in Huntsville, for which we are asking parents to continue to wear a mask, please.
The current cases seem to start with relatively mild symptoms for children, so we would remind everyone that if your child has a headache, sore throat, cough, please do not bring them to gymnastics: call us and we will be glad to arrange a make-up class for you. Better safe than sorry. We have had several calls in just the last week, and a couple of staff families affected as well, so we are trying to minimize the opportunities for spread as much as we reasonably can.
We are not out of the woods yet. We still have a fair amount of the virus circulating in the area, and we still have quite a large number of folks who are susceptible, whether because of being unvaccinated, or because of compromised immunity or from radiation or chemo treatments, or who have close family members in that position.
Until these folks are no longer at risk, you will see people in the gym, including in the viewing area, who are masked. Please be considerate and continue to give space to those who might wish for it. We are going to keep our 1-person rule for now, until the numbers move us into a safe category.
If you or your child have experienced any symptoms relating to COVID-19, such as shortness of breath, coughing, fever, dizziness, or loss of appetite or sense of smell, or have been exposed and are unvaccinated, please stay home and schedule a make-up when you know everything is ok.
Thank you all so much for your patience and understanding throughout this difficult time. We appreciate you so much!
ARCHIVED NOTES
We continue to be guided by the medical advisors, and we are not quite there yet. We appreciate the thousand-plus families in our three gyms who have joined with us in trying to provide the safest possible situation for any students, staff and parents who have needed it. We want to be as safe as the most cautious/compromised parent or family member would wish us to be, and while I cannot wait to ditch my mask, being double-vaccinated, boosted and having had a fairly severe case of COVID myself (and thus probably pretty low risk for serious illness and for spreading the virus), we will follow the advice of the professionals. Hopefully it will not be long now.
Children are not required to wear masks while in class, but are certainly encouraged to do so if they wish. We continue to encourage parents to drop off and remain in the car, or leave and return, and we must remind you that only one family member will be able to stay in the viewing area if you do choose to come in for part of the time.
Quarantine protocols have changed for vaccinated individuals. The information is set out on the CDC website  and basically states that anyone who tests positive should stay home for at least five days and can return if they are symptom-free (no fever) provided they wear a mask for 5 more days. They should stay home for 10 days if their symptoms were severe. It gets more complicated if you are just exposed, depending on vaccination status. Those who are fully vaccinated do not need to isolate in certain circumstances. Read the CDC webpage and you can follow the various scenarios.
I understand that no-one wants this. I don't want this. But we all share in the responsibility for our fellow customers, co-workers, and our community. I can take some comfort from the fact that the course of action we are proposing follows the recommendations of our nation's leading medical organizations and our local medical professionals.
We believe it has been an important factor in keeping our students, staff and families safe, as well as doing our part for the community. Thank you for all your patience and support. Our families are the best!!!
Please take extra care evaluating whether or not your child is fully healthy before coming to class. We have had a few people still sending their children with "a cold" and, although that would normally be acceptable, it is not ok right now. We had two COVID cases reported in which the only symptoms looking back were - you guessed it -  "She was feeling a little under the weather - like a mild cold."
We will keep you informed if we have received information of COVID-19 infections that might have affected any of our students. Please continue calling to let us know if you or anyone in your family has been exposed, or may have been exposed. Each case is different, and we want to continue to do everything we can to err on the side of caution.
We will continue to monitor developments. We ask for your cooperation if we should need to change procedures or even to suspend classes again. In particular, we ask everyone to help us out by staying out of the lobby and viewing areas as much as possible. Staying in one place inside for more than 15 minutes has been shown to have a high association with transmission of the virus, so we want as few people congregating as possible. We are permitting family members to stay, subject to space limitations, but must insist on only one family member at this time. Please remain in your cars if at all possible.
Thank you for all of your assistance with this. We have all heard horror stories of conflicts over these policies at other places, and we are very grateful for how supportive and helpful all of you have been. Our philosophy is to always take more precautions, rather than less, and we know that will sometimes feel excessive, but we want to be as careful as our most careful customers would want us to be. Your response to all of this has been fantastic. We are very grateful.
Please feel free to call me to share your thoughts or concerns. Once again, I and all my staff truly appreciate the support you have shown us, and we hope to continue to earn your trust.
James Linderholm
HGC/MGC/HCG
COVID-19 Protocols
Anyone with a family member who may have been in contact with COVID-19 must inform us immediately. We will follow the CDC recommendations as to isolation, which depend on vaccination status. In this situation we will, of course, provide as many make-up's as necessary.
No-one with symptoms of fever, coughing, loss of smell, dizziness, or shortness of breath will be permitted to enter: staff, athletes, parents or family members. Anyone who exhibits these symptoms while here will be asked to leave until their status can be confirmed safe.
On entering, please wash hands at the doorway or sanitize.
Only 1 family member per athlete will be permitted to remain in the facility during classes.
All adults entering the facilities are asked to maintain physical distancing if there are folks near them who are wearing a mask: you should assume that they or a family member are at risk. Please continue to be considerate and sensitive to those who still need protection.
For our athletes, we continue to request hand-washing before class.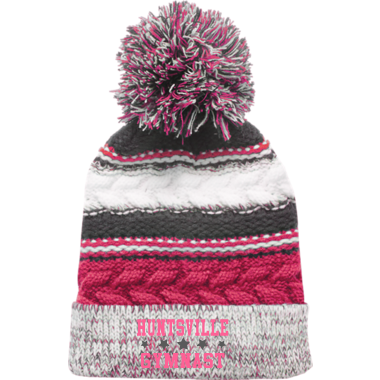 HGC Spirit Store - NEW Items Added
Check out our HGC Spirit Store in conjunction with Champion Sportswear!  There are unique apparel items for gymnasts and parents available to order to show your TEAM SPIRIT for Huntsville Gymnastics Center!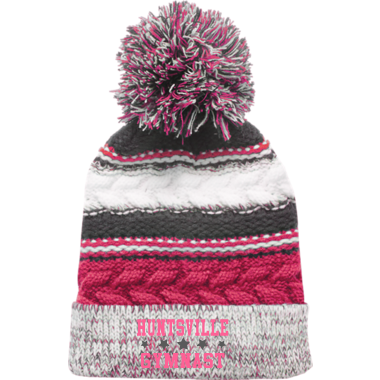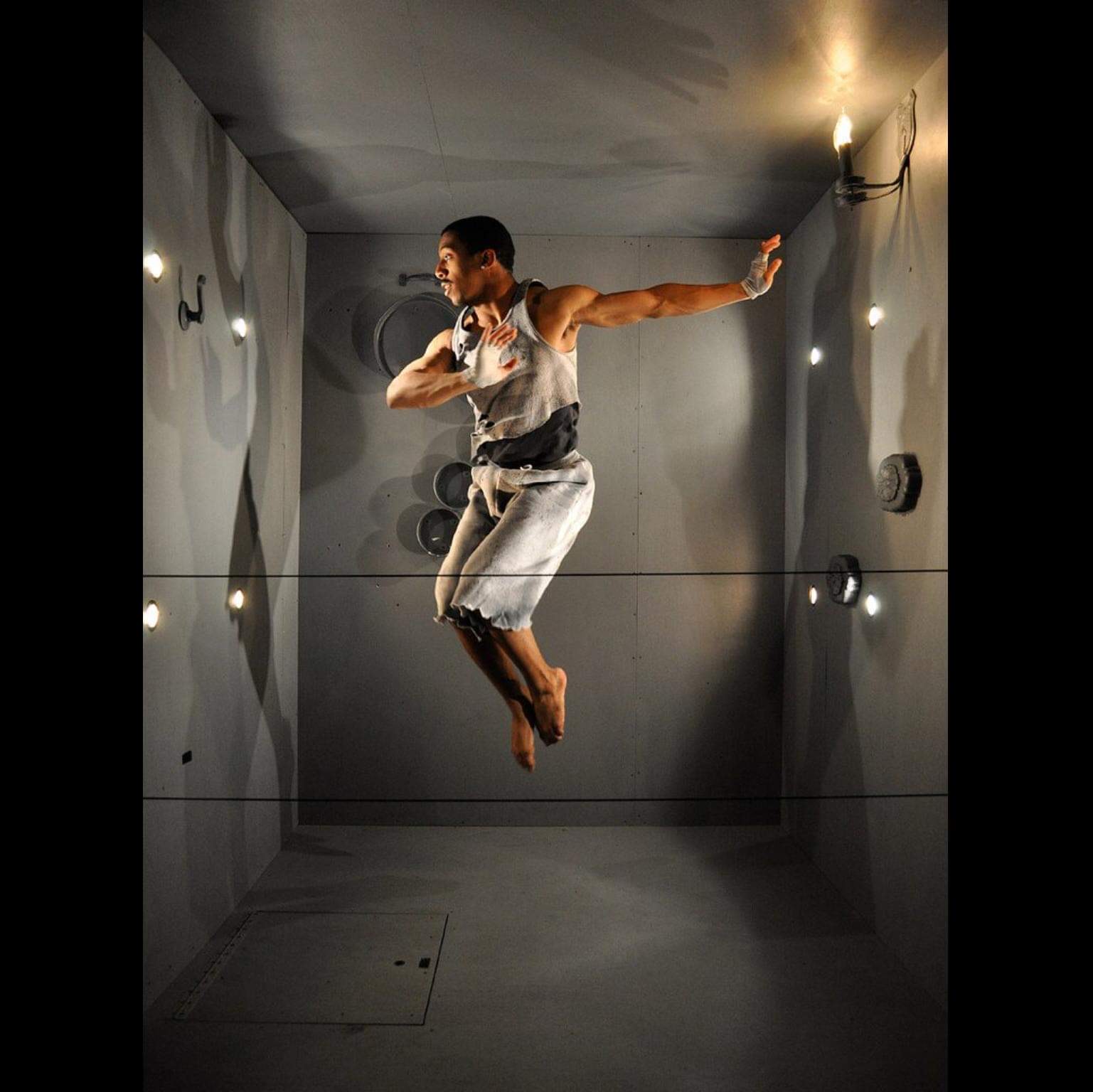 Coach, Choreographer & Dancer
In loving memory of Jamarious Stewart (1989-2021), talented dancer, coach, singer and actor.  Jamarious graduated from the University of Alabama and moved to New York to work for STREB Extreme Action Company.  He had the opportunity to perform on Broadway and participated in a project commissioned by the London Organizing Committee of the Olympic and Paralympic Games.  As a teacher, coach, dancer and choreographer, he was known for his infectious and inspiring enthusiasm, and the delight he found in uplifting and inspiring his students.  His motto was "Why Walk When You Can Fly".  Our thoughts are with his family and with all those whose lives he impacted.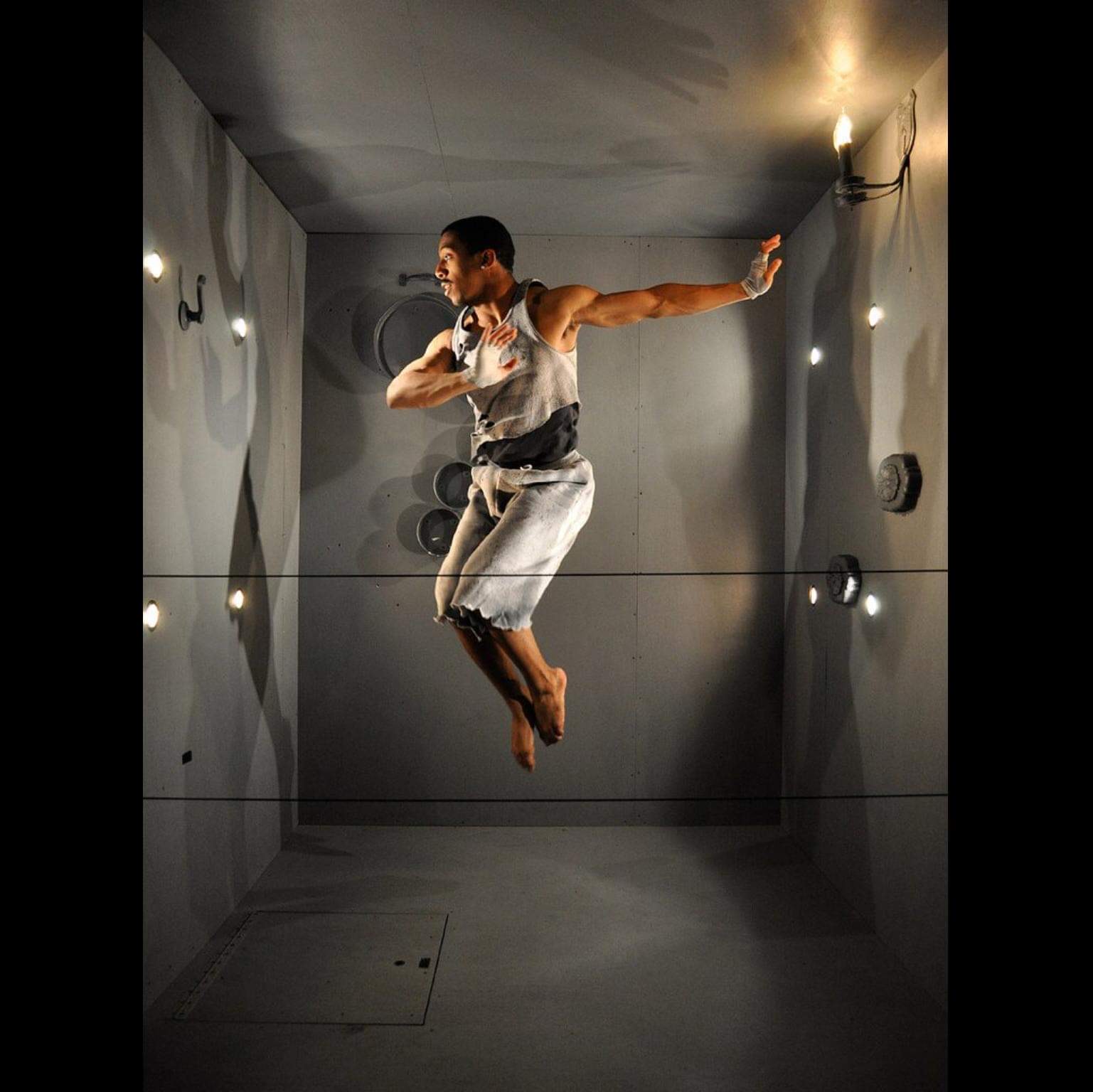 Welcome!
Huntsville Gymnastics has been the leading gymnastics training center in North Alabama since it opened in 1993. The center is conveniently located at 3062 Leeman Ferry Road, just south of Drake Avenue. It is still the best-equipped gymnastics facility in the region and offers a wide range of class times for all ages, while consistently maintaining the lowest coach/student ratios in the area.
Our competitive program turns out top-notch gymnasts at all levels, bringing home over 50 Gold Medals at State this past year! Yet it is our recreational program, the boys and girls who come for just an hour or two a week, for which we are best known.
At Huntsville Gymnastics we focus on teaching gymnastics skills in the best possible environment. Our lead instructors are all safety-certified, we have the best equipment (and enough of it that our students never have to wait in line), and we maintain very small teaching groups. We want our students to be safe while they are learning.
We believe these are the keys to our success, and the reason for our continual growth over the last twenty-seven years. We warmly invite you to come by at any time and visit us.
We are always accepting registration for our classes. Availability changes daily as new students sign up. If you need a different time from those listed, please call the center at 256-883-0566 and let us know.