COVID UPDATE: May 24, 2021
In accordance with the latest guidance, our employees at all three gyms will continue to wear masks unless they have been fully vaccinated. We ask all adults who enter the gym to follow the same protocol (athletes can choose whether to wear one or not while training), as recommended by national, state and local health officials. This will continue until the local infection and vaccination rates indicate it is safe to discontinue the practice, which we expect to be very soon!
We believe it has been an important factor in keeping our students, staff and families safe, as well as doing our part for the community. Thank you for all your patience and support. Our families are the best!!!
Click here to download the Covid-19 Waiver.  Please fill it out and bring to first class.
COVID-19 UPDATE - As of Wednesday, May 26, 2021
Huntsville, Madison and Hampton Cove Gymnastics
*NEW 5/26/21 Starting June 1st we will begin to ease up on our COVID-19 protocols, in accordance with the latest advice from the CDC. Coaches, staff and parents who are fully vaccinated (14 days after last shot) will no longer be required to wear masks inside our facilities. If you have not been vaccinated, we ask you to continue to wear a mask. As more people in the community get vaccinated, and as our students also have the opportunity, we hope to be able to say goodbye to all of this for good very soon! We are, however, asking our Mom and Me parents, who actually come out into the gym, to remain masked for now, since we feel that is less intrusive than asking each parent to provide proof of vaccination to all of the participants.
ARCHIVED NOTES
Please keep taking precautions and we would ask all of you to review the guidelines set out in the COVID Waiver. In particular, we have asked all students to bring a bag for their shoes, water bottles, coats, etc. If these are just put on the floor, we cannot prevent transmission: they need to be put in a bag. Many students are arriving without anything to put their stuff in. Until we can use lockers again, we need all students to come with a bag and put everything in that bag before class.
Please take extra care evaluating whether or not your child is fully healthy before coming to class. We have had a few people still sending their children with "a cold" and, although that would normally be acceptable, it is not ok right now. We had two COVID cases reported in which the only symptoms looking back were - you guessed it -  "She was feeling a little under the weather - like a mild cold."
We have mentioned before about students wearing masks, both while waiting for class to start and also during class. Given the serious state of local conditions, we feel it is time to take more action. Accordingly, we are now asking all our students, except those in the Mom 'n' Me classes, to wear a mask on entering the gym, and while they are waiting for class. We suggest that you consider them continuing to wear the mask during class, but we do not require that. So wearing during class is not mandatory; just a suggestion. Most of the feedback we have had from parents leads us to believe that most of you will welcome this change. 
It's been a while since our last update, as we all started to adjust to our new routines. We have kept you informed if we have received information of COVID-19 infections that might have affected any of our students. Please continue calling to let us know if you or anyone in your family has been exposed, or may have been exposed. Each case is different, and we want to continue to do everything we can to err on the side of caution.
We will continue to monitor developments. We ask for your cooperation if we should need to change procedures or even to suspend classes again. In particular, we ask everyone to help us out by staying out of the lobby and viewing areas as much as possible. Staying in one place inside for more than 15 minutes has been shown to have a high association with transmission of the virus, so we want as few people congregating as possible. We are permitting family members to stay, subject to space limitations, but must insist on only one family member at this time. Please remain in your cars if at all possible.
We also need to remind everyone that masks must be worn by adults at all times when in the building, and must be worn with mouth AND nose fully covered at all times.
Thank you for all of your assistance with this. We have all heard horror stories of conflicts over these policies at other places, and we are very grateful for how supportive and helpful all of you have been. Our philosophy is to always take more precautions, rather than less, and we know that will sometimes feel excessive, but we want to be as careful as our most careful customers would want us to be. Your response to all of this has been fantastic. We are very grateful.
We plan to continue with our "even smaller" class sizes for now. When it becomes safe to do so, we will look at going back to our regular (still small!) sizes, and that may open additional spaces. So if you find a time you like, but the class is full and you have signed up in another time, be sure to ask us to waitlist you for your preferred time and as soon as a space is available we can move you over.
When you come for class we will be asking your child if they have experienced any symptoms relating to COVID-19, such as shortness of breath, coughing, fever, dizziness, or loss of appetite or sense of smell. Please assist us by checking this yourself at home before coming to the gym and if you are unsure, please stay home and schedule a make-up when you know everything is ok.
We have received a couple of reports from parents along the lines of, "My spouse has a work colleague who may have COVID-19, although we have seen no symptoms in our home." Please call us with anything like this that we might need to know. Often we will simply ask you to wait until test results come back, but sometimes we will need to ask that you stay away for a period of 5 days (the usual incubation period) or even 14 days if we feel it is warranted under the circumstances. And, of course, if anyone in the household does develop symptoms or tests positive, we must require a waiting period of 14 days before returning. We really appreciate all of you keeping us informed: if we look out for one another, we can get through this! We will inform you if someone who has been in the gym at the same time as you or your child becomes a suspected source of infection.
As you have seen, we have adjusted the classes, working with smaller numbers and fewer classes going on at the same time, to keep the numbers down in the gym and to allow time for sanitizing. If new shut-down orders are issued we plan on running all classes via Zoom, but we do not think it likely.
We have set up protocols to reduce risk, and details are set out in the next slide.
No-one should feel any obligation whatsoever to start back yet. We believe we can continue this tentative step in a safe manner if our numbers are very small and we only take families who are not at heightened risk. Although we have not reached the point of overloading our local healthcare system, the virus itself is no less of a threat than before. Until there is treatment or a vaccine, any exposure will be a risk, and we must be ready to close down again if needed for the sake of our community. Obviously we hope that an accurate antibody test with an indication of immunity will come soon, but we are not there yet.
Please feel free to call me to share your thoughts or concerns. Once again, I and all my staff truly appreciate the support you have shown us, and we hope to continue to earn your trust.
James Linderholm
HGC/MGC/HCG
We appreciate the generosity and support of all those who have reached out to us. I can assure you we are all doing fine. Thank you! We especially thank those of you who have committed to support us financially through this. We love our gym family!
COVID-19 Protocols
Anyone with a family member who may have been in contact with COVID-19 must inform us immediately and wait 14 days before coming to class, even if they have tested negative. In this situation we will, of course, provide as many make-up's as necessary.
No-one with symptoms of fever, coughing, loss of smell, dizziness, or shortness of breath will be permitted to enter: staff, athletes, parents or family members. Anyone who exhibits these symptoms while here will be asked to leave until their status can be confirmed safe.
Every person who enters must wash their hands at the doorway and again on leaving: no exceptions - staff, athletes, and parents.
Only 1 family member per athlete will be permitted to remain in the facility during classes.
All adults entering the facilities must maintain physical distancing of 6' and are required to wear a mask: mouth AND nose covered..
For our athletes, we will conduct a wellness check (temp. screening and a series of questions), hand-washing before, during and after class, physical distancing, separate training stations, sanitizing, and keep much more room in the gym itself (fewer classes at a time right now). This will keep our occupancy at 20% of normal or less. We are encouraging parents to drop and go, or wait in their vehicles whenever possible (we will get athletes to and from their class, just as in school), since the regular viewing area, even if distancing could be maintained, is simply not a good risk. Even with appropriate distance, more time in the same place equals more risk. That's not to say you cannot stay: 1 person per family will be permitted, but we do not encourage it, and if we cannot maintain distancing, people will have to leave. Hopefully, only running 2 or 3 classes at once there should never be too many people there. All staff will wear masks and all adults entering the facilities must wear a mask.
Please click here to download the Covid-19 Waiver. Please fill it out and bring it to your first class.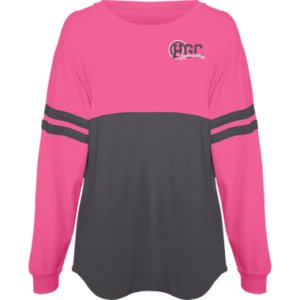 HGC Spirit Store - NEW Items Added
Check out our HGC Spirit Store in conjunction with Champion Sportswear!  There are unique apparel items available to order to show your PRIDE for Huntsville Gymnastics Center!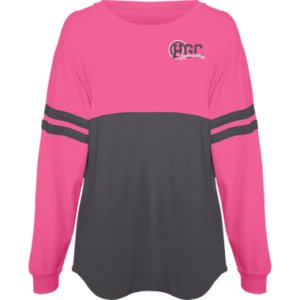 Welcome!
Huntsville Gymnastics has been the leading gymnastics training center in North Alabama since it opened in 1993. The center is conveniently located at 3062 Leeman Ferry Road, just south of Drake Avenue. It is still the best-equipped gymnastics facility in the region and offers a wide range of class times for all ages, while consistently maintaining the lowest coach/student ratios in the area.
Our competitive program turns out top-notch gymnasts at all levels, bringing home over 50 Gold Medals at State this past year! Yet it is our recreational program, the boys and girls who come for just an hour or two a week, for which we are best known.
At Huntsville Gymnastics we focus on teaching gymnastics skills in the best possible environment. Our lead instructors are all safety-certified, we have the best equipment (and enough of it that our students never have to wait in line), and we maintain very small teaching groups. We want our students to be safe while they are learning.
We believe these are the keys to our success, and the reason for our continual growth over the last twenty-seven years. We warmly invite you to come by at any time and visit us.
We are always accepting registration for our classes. Availability changes daily as new students sign up. If you need a different time from those listed, please call the center at 256-883-0566 and let us know.