COVID-19 UPDATE - As of Friday, April 3, 2020
Huntsville Gymnastics, Madison Gymnastics and Hampton Cove Gymnastics will remain closed the week of April 6-11.
Check back each Friday at noon for a decision on the following week.
NEW  * All of the gyms appear to fall under the Governor's order requiring closure of non-essential businesses until April 17. We are frustrated at the inability of our students to train - we are missing gymnastics as much as you are! However, we all understand that this action is being taken because the virus is still active in our communities and still spreading. If we are to contain the spread, we need to remain closed until that situation changes. We appreciate all of our customers who have continued to make payments, since we still have expenses to cover, and we will ensure that you receive the opportunity to make up whatever classes are missed. You can send in payment, call and pay over the phone, or stop by (all offices are open 9AM to 5PM). If we are unable to open this month at all, we will offer you full credit or an opportunity to make up all classes. If you are unable to pay, we completely understand. Just let us know and we will keep your place until we are ready to open back up.
NEW  * We will begin taking registration for summer classes (June 8 - July 25) starting Monday, April 6. As you know, these classes fill very quickly, so you may need to register quickly to get the time you need. You can call in from Monday and pay over the phone to assure your place. We will keep this money in a separate account and if for any reason we are unable to run the class we will issue you a full refund. Summer schedule will be posted over the weekend.
The current guidance from the medical community asks all of us to avoid contact as much as possible. We want to keep not only you, your families and our staff safe, but also the general public and especially our health professionals, who are working so hard and taking great risks for all of us. We will continue to monitor the situation day by day, and will let all of you know when we can re-open. Until then, please stay safe, wash hands, get some sleep, and look out for your elderly neighbors and friends.
We appreciate the generosity and support of all those who have reached out to us. I can assure you we are all doing fine. Thank you! We especially thank those of you who have committed to support us financially through this. We love our gym family!
Please check back here regularly and join our Facebook Group
We already have some activity videos up on our YouTube Channel: let's get training!
2020 Class Schedule - Register Today
We are currently taking registrations for our 2020 Gymnastics & Acro Classes!!
Check out our class schedules... and don't forget to sign up TODAY!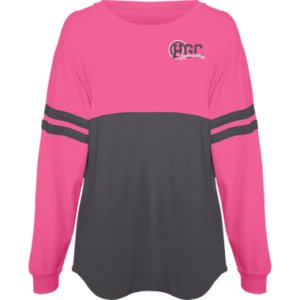 HGC Spirit Store - NEW Items Added
Check out our HGC Spirit Store in conjunction with Champion Sportswear!  There are unique apparel items available to order to show your PRIDE for Huntsville Gymnastics Center!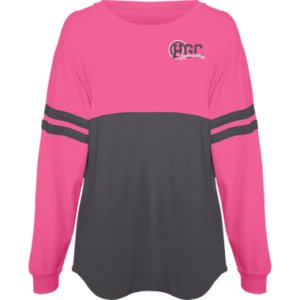 Huntsville Gymnastics Center
Huntsville Gymnastics Office Hours:
Monday
9:00AM - 8:00PM
Tuesday
9:00AM - 8:00PM
Wednesday
9:00AM - 7:00PM
Thursday
9:00AM - 7:00PM
Friday
9:00AM - 6:00PM
Saturday
8:00AM - 12:30PM
Hampton Cove Gymnastics Center
Hampton Cove Gymnastics Office Hours:
Monday
9:00AM - 11:00AM
11:30AM - 7:00PM
Tuesday
9:00AM - 11:00AM
11:30AM - 7:00PM
Wednesday
12:00PM - 7:00PM
Thursday
9:00AM - 11:00AM
11:30AM - 7:00PM
Friday
3:00PM - 6:45PM
Madison Gymnastics Center
Madison Gymnastics Office Hours:
Monday
10:00AM - 7:00PM
Tuesday
10:00AM - 7:30PM
Wednesday
10:00AM - 8:00PM
Thursday
9:00AM - 7:00PM
Friday
1:00PM - 7:00PM
Saturday
8:30AM - 12:00PM
Welcome!
Huntsville Gymnastics has been the leading gymnastics training center in North Alabama since it opened in 1993. The center is conveniently located at 3062 Leeman Ferry Road, just south of Drake Avenue. It is still the best-equipped gymnastics facility in the region and offers a wide range of class times for all ages, while consistently maintaining the lowest coach/student ratios in the area.
Our competitive program turns out top-notch gymnasts at all levels, bringing home over 50 Gold Medals at State this past year! Yet it is our recreational program, the boys and girls who come for just an hour or two a week, for which we are best-known.
At Huntsville Gymnastics we focus on teaching gymnastics skills in the best possible environment. Our lead instructors are all safety-certified, we have the best equipment (and enough of it that our students never have to wait in line), and we maintain very small teaching groups. We want our students to be safe while they are learning.
We believe these are the keys to our success, and the reason for our continual growth over the last twenty-six years. We warmly invite you to come by at any time and visit us.
We are always accepting registration for our classes. Availability changes daily as new students sign up. If you need a different time from those listed, please call the center at 256-883-0566 and let us know.